OUR STORY
Hitch a Ride With Us
How We Got Started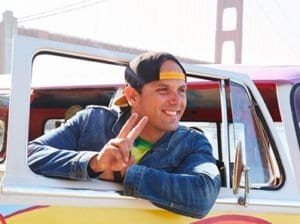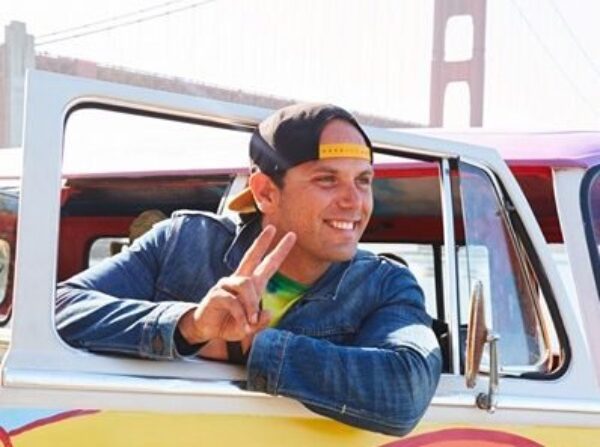 San Francisco Love Tours epitomizes the authentic San Francisco experience.  Founded by brothers Allan and Roberto Graves, who grew up in the heart of San Francisco, the tours are truly an extension of the hospitality the brothers always offer to friends and family visiting the city. Living in a city as beautiful, magical and unique as San Francisco led the brothers to discover and celebrate the city's many treasures and today, they take pride in sharing their knowledge and enthusiasm with interested visitors. When the brothers originally designed the tours, Allan says, "we always wanted to create the feeling that we're driving around our relatives and close friends that are visiting from out of town." So that means you will be pampered and treated like an honored guest. It also means that the tour has a personalized and colloquial feel; tailored to you as the audience. They really do ask you what you would like to learn about!  And they will lead you through the city, with quality information on the sights, peppered with strange stories of San Francisco history, travel tips, local folklore, and cheesy (yet often quite funny) jokes.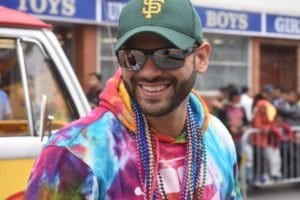 Another element that adds to the personalized feel is the size of the buses. These buses are beautifully restored for comfort and fun 1960″s and 70's Volkswagens -an homage to San Francisco hippie history- complete with orange shag carpet, colorful beaded curtains in the doorway, and hand-painted murals on the outside. Because they only seat 6 people at a time, the buses create a more intimate 'VIP' setting, which guarantees a more personalized and enjoyable experience for the group. The buses exude those timeless 60s feelings of Peace, Love, Freedom and Adventure, while also truly celebrating the wonders of today.
Allan Graves, the older brother of the two, brainstormed the idea for Love Tours to further express his love of all things Volkswagen. His first car was a baby blue 1968 VW Beetle "Bug." He still gets nostalgic when he remembers, "it had dents, mismatching shades of blue, but I could not have been happier with it."
Allan had many happy childhood memories of Beetle "Bugs" as well. Allan's father had a 1970 classic yellow VW Bug that was used as the primary family vehicle. When describing how mom, dad, and 4 active growing boys all fit into that car, Allan admits it was a bit "snugly".  Allan went on to purchase and restore almost a dozen cars, including another 1971 Bug that became a group project with his friends.
When Allan graduated to VW buses, he realized that for him, this was the pinnacle of the VW experience. Even today, these 1970's VW buses continue to cultivate a sense of freedom, happiness and adventure. After his pals repeatedly asked hitch a ride to tour the City, Allan realized that these buses allow him share his enthusiasm and nostalgia for the vehicles, his admiration of his beautiful home, and his passionate love for freedom and adventure.
San Francisco Love Tours, Inc – TCP 35069
A MESSAGE FROM THE FOUNDER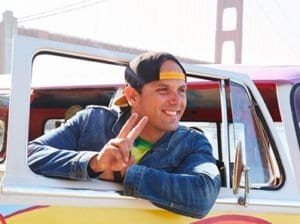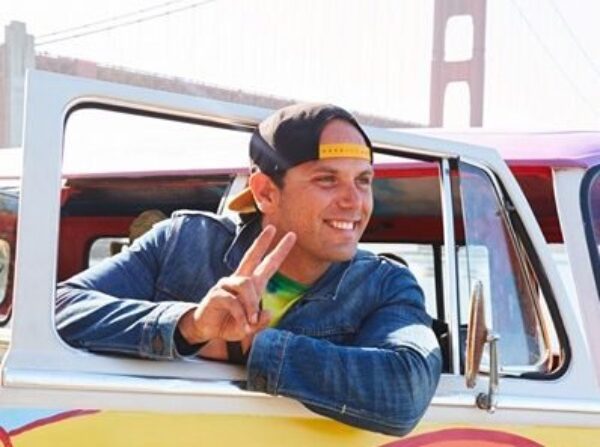 I simply can't imagine a better way of experiencing going up and down the hills of San Francisco than in a VW-hippie bus. The allure of these adorable V-Dubs are only matched by the marvelous sights and stories encapsulated by this ever-changing city. People wanting to ride in a VW bus are kindred spirits who appreciate a small, family-like experience with guides that love storytelling as much as they love living in this city. These are genuine experiences, befriending authentic people, making extraordinaire memories. ~ Allan