LOVES BACK
Hitch a Ride With Us
LOVES BACK
We have an unwavering belief of sharing our success with programs that enhance our community. We plan to meet our desires to Love Back in three ways: financial contributions, donating our services/products, and volunteering our time. We plan to contribute a fixed percentage of our profits to go directly to non-for-profit programs. We also believe in giving free tours to organizations that supports individuals and families in need. In addition, we will volunteer our time to organizations that enrich our community.
WE SHARE OUR TIME, EFFORT, AND FUNDS TO:
Improve our environment
Promote education
Encourage healthy body, mind and spirit
Encourage our local writers, thinkers, artists and musicians
EFFORTS TO HELP THE ELDERLY
We at SFLT recognize that rich life experiences are indispensable. That's why we regularly provide complimentary tours for retirement communities and assisted living facilities. When we spend quality time volunteering with seniors, our lives become richer through hearing their stories and life lessons. We're always happy to listen or lend a hand. We truly love to hear local seniors reminisce about their 'San Francisco Loves' from days gone by.
GREENER IS BETTER
Our belief in a greener planet becomes action when we volunteer for Friends of the Urban Forest (FUF). FUF a local non for profit agency which focuses on neighborhood group planting and caring for street trees in San Francisco. FUF has been around since 1981 and is responsible for planting over 48,000 trees. The founders have been supporting FUF since the summer of 1994.
A FULL LIFE FEELS GOOD
We like to eat and we want to make sure others can as well. SFLT has been volunteering for over 12 years at GLIDE Memorial Church Soup Kitchen in the Tenderloin neighborhood. GLIDE's mission is to create a radically inclusive, just and loving community mobilized to alleviate suffering and break the cycles of poverty. We hope to better our Bay Area community through our efforts to feed the hungry.
ELEVATE ALL CULTURES
At SFLT, we celebrate the customs of many different cultures, and we strive to help all citizens achieve their American dreams. Allan Graves holds a volunteer position of President of the San Francisco Chapter of the National Society of Hispanic MBAs(NSHMBA) a non-profit organization to foster Hispanic leadership through graduate management education and professional development. NSHMBA works to prepare Hispanics for leadership positions throughout the US, so they can provide cultural awareness and sensitivity vital for management of the nation's diverse workforce.
PAY IT FORWARD
We believe education is an essential part of intellectual freedom. Allan Graves of SFLT turns our belief into action by teaching college level courses on entrepreneurship at Chabot College in the East Bay. He's been teaching there for over 3 years now. Over the course of his life, Allan has been inspired by many teachers and mentors, and he works to keep the ripple effect going.
A MESSAGE FROM THE FOUNDER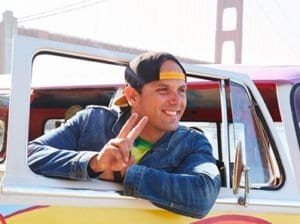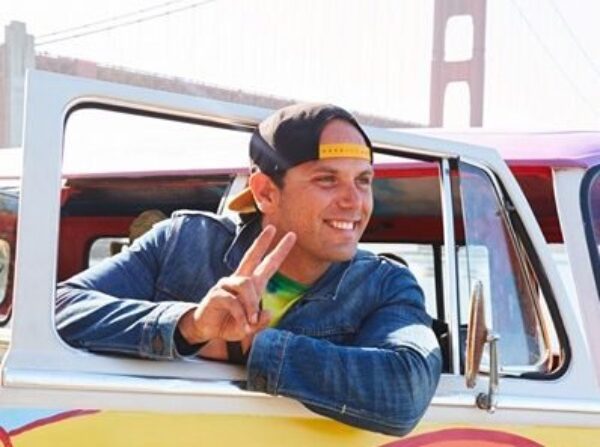 I simply can't imagine a better way of experiencing going up and down the hills of San Francisco than in a VW-hippie bus. The allure of these adorable V-Dubs are only matched by the marvelous sights and stories encapsulated by this ever-changing city. People wanting to ride in a VW bus are kindred spirits who appreciate a small, family-like experience with guides that love storytelling as much as they love living in this city. These are genuine experiences, befriending authentic people, making extraordinaire memories. ~ Allan