CORE VALUES
Guiding Values For Work For Life
Love Tours Guiding Values
Rooted in the company is the sense of guiding values. It is easy to be a good, positive vibes, and easy going culture when values are aligned. We feel that a hippie VW-bus attracts good people. People that work here and people who want to hitch a ride with us. But not just during groovy times, but also during trying and sucky times. Below are our guiding values:
Radical Empathy:
At Love Tours, we start every conversation with the genuine intent to feel and understand where the other is coming from. There are so many different people, customs, perspectives and sometimes traveling can be stressful. We build our experience thinking of our guests first, we do this by asking questions and listening to what they are really looking for while with us in San Francisco. We also do this with each other. We seek to understand and feel someone else's perspective.
Rooted Fairness:
We seek to find a perfect balance, a sense of zen and good vibes in being fair. While we empathize with a particular situation, we look for fairness. We look for actions, processes and consequences that are morally right, honorable and equitable. For us, it establishes a high moral standards for decisions that impact what we do for others. We aim to please and provide our very best every time.
Open Communications:
In our life of work, sharing information with guests and co-workers is at the epicenter. In an open setting, it flows both ways. We strongly believe that everyone can contribute the conversation and has a responsibility to share with one another best practices, hidden gems and new discoveries, and heartfelt stories that keep our spirits up! 
Winning Together:
We deeply believe that everyone involved needs to win in order for our community to be happy. We like to enter in partnership in which everyone is winning. We want to augment to people's lives. Augment the fun, potential to earn, the memories. We want to reward for the hard work, the effort and spirits of winning of together. "If it's lonely at top, that's because a poor job was done in bring others along with you." – Let's throw a party at top! 
A MESSAGE FROM THE FOUNDER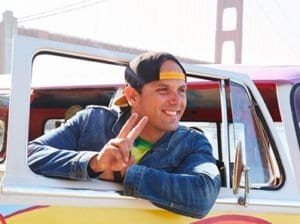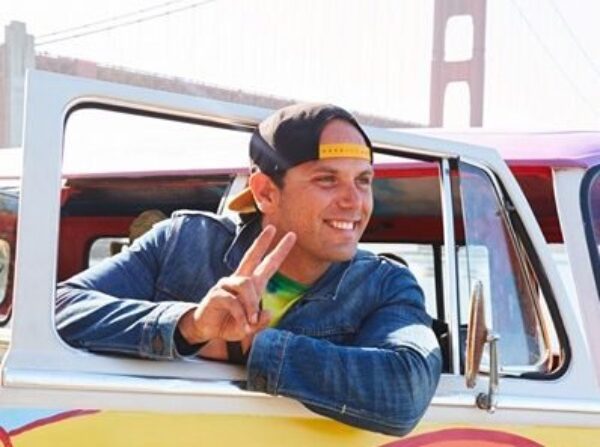 I simply can't imagine a better way of experiencing going up and down the hills of San Francisco than in a VW-hippie bus. The allure of these adorable V-Dubs are only matched by the marvelous sights and stories encapsulated by this ever-changing city. People wanting to ride in a VW bus are kindred spirits who appreciate a small, family-like experience with guides that love storytelling as much as they love living in this city. These are genuine experiences, befriending authentic people, making extraordinaire memories. ~ Allan