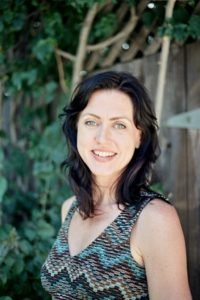 Kelly Bohan has been living in San Francisco since '99 when she transferred to SFSU after a few semesters of Community College in LA. Originally from the suburbs of Chicago, she wanted to experience as much of California as possible before expecting to move back to Illinois. Ultimately, San Francisco became her permanent home.
More than the history, schools, restaurants and museums, what really made the city special to Kelly was the people. She loves SF for it's tight sense of community and culture. These were the things she missed from Chicago, but couldn't find in LA.
To her, San Francisco is a place where people can grow and be themselves without being criticized by others. There's a sense of acceptance here that is truly unique. As much as the city is always changing, it's the people who love it that will keep the things that matter the same.
Kelly keeps busy pursuing her interests in Holistic Nutritional Consulting, Voice Over acting, and lots of hot yoga. She resides in the historical Liberty-Hill district in the Mission and gets around town on her '87 Honda scooter that can take on SF's steepest hills as well as squeeze past the ever-increasing traffic effortlessly.