SF Love Tour Guide: What Are We Looking For?
We are looking for AMAZING HUMANS who happen to be story tellers!
SF Love Tour Guides are happy people, authentic, quick-thinking, engaging, approachable, empathetic, hardworking, friendly, professional, flexible, inspirational, entertainers, team players, service oriented, groovy, customer-focused, and positive… Wowzars! We know we're all unique, and we don't all possess each of these characteristics, but these are the qualities that define some of our most successful Tour Guides.
Can you relate to most of the required & desired skills, experiences and aptitudes below:
A fun, positive, and believer of the impossible attitude is a must! 

Possess superb people skills and able to read social cues to adapt your leadership style
Comfortable in your own skin and able to make genuine connections with different personalities
Great problem solver, quick thinker and resolution driven during adversity
Must be professional, reliable, and a natural storyteller
Must have a valid Driver's License with a verifiable clean record
Must be confident in driving around the City (manual transmission is a plus!)
Ability to pass state-mandated drug tests
Loves San Francisco (has been an SF tour guide is a plus)
Love for all things VW is super cool
Understands and believes in the counter-culture movement
Loves music in particularly 60's & 70's hippie songs!
Loves to be the center of attention and thrives when people are being enamored with your performance
Values being part of a tight-knit, open and accepted, and transparent work-culture
Thrives on making others happy
Does this sounds like you?
Pay & Perks
We believe in life-work balance. Ask anyone that works with us will tell you that we work hard, but we also take care of our people. From competitive salaries, gym memberships and monthly get togethers! We believe that a happy life with happy team members makes happy customers!
• Above average hourly compensation
• Keep 100% of earned commissions
• Performance Bonus based on reviews
• If you sell tickets, you earn sales commission too
• Paid trainings: on-boarding, monthly, and quarterly
• Flexible hours
• Role & function mobility opportunities
• Gym Membership
• Company sponsored weekly Happy Hour
• Quarterly experiences such as Alcatraz Tour, Wine Tasting, Movie Tours, and more!
Training & On-Boarding
We believe that when you are comfortable and empowered, you will empower and make others feel comfortable in their experience. We take our time to ensure our tour guides become experts at knowing and handling these 1970's iconic machines, our tour routes and the way we deliver the story of San Francisco. Training includes:
• Driving these iconic machines up and down the hills of San Francisco
• Knowing and understanding all things VW Buses
• Our delivery and script of San Francisco history through the vibes of peace, love, freedom & adventure
• Quarterly fact-check with a historian & published author of San Francisco History
• Technology training from ResTech, Photo Ops, & internal communication tools
About The Tours
All of our services and tours are based in the belief of being customer-centric while delivering an authentic-to-locals and friendly experience. Our VW buses are located in a private garage in North Beach. Guides are expected to always arrive 15 minutes before any pick-up time. All guides are scheduled considering time to drive to pick-up location and for drop-off.
The Love Tour: (8:30AM, 11AM, 2PM, and 5PM)
This is a 2 hour City Sightseeing tour, with 2 stops for picture opportunity. Tour starts and ends in the same location.
Private Tour (8AM, 1PM, and 5PM)
This is a 4 hour private experience with up to 5 stops including a 30 minute walk along the Haight-Ashbury. Pick-up and drop off varies in SF City Limits.
Love At Night Tour (5PM, 7:30PM)
This is a 2 hour City Sightseeing tour, with 2 stops for picture opportunity. Tour starts and ends in the same location.
Holiday Lights Tour (5PM, 7:30PM)
This is a 90 minute City Sightseeing tour of the holiday lights in San Francisco. Tour starts and ends in the same location.
Napa Valley Tours (9AM – 6PM)
An all day experience in Wine Country visiting 3-4 wineries depending on time.
Charter & Transfer Services: (Start & end Times Variable)
We offer customer services for special events, such as corporate events or weddings.
TO APPLY
Use the link below to apply. You will be asked to enclose your resume and cover letter:
A MESSAGE FROM THE FOUNDER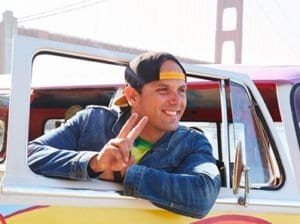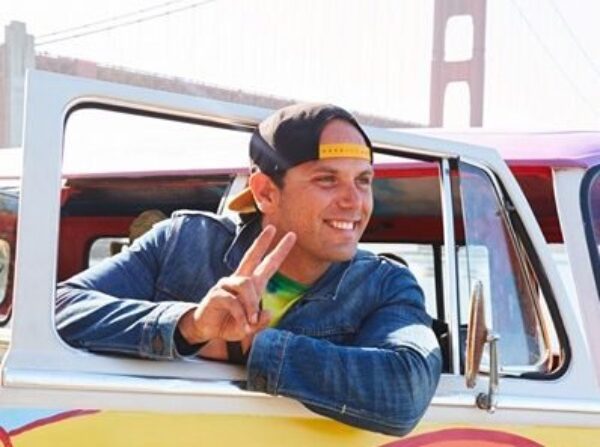 I simply can't imagine a better way of experiencing going up and down the hills of San Francisco than in a VW-hippie bus. The allure of these adorable V-Dubs are only matched by the marvelous sights and stories encapsulated by this ever-changing city. People wanting to ride in a VW bus are kindred spirits who appreciate a small, family-like experience with guides that love storytelling as much as they love living in this city. These are genuine experiences, befriending authentic people, making extraordinaire memories. ~ Allan