San Francisco Tours
Hitch a ride with us for a  San Francisco Tours.
Public Sightseeing Tours
SF Love Tour
Hitch a ride on our VW Hippie Buses for a City Sightseeing tour and enjoy a unique and authentic way to experience San Francisco. Visit places like Golden Gate Bridge, Lombard Street, China Town, Haight Ashbury, & much more!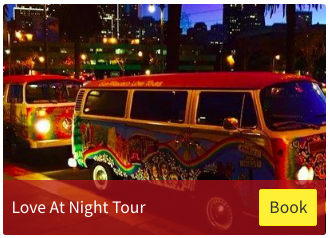 Love At Night Tour
Feel San Francisco come alive at night! See the colors of Coit Tower, Golden Gate Bridge illuminated, and the high tech Bay Bridge LED lightshow. We'll even travel to Treasure Island to view the skyline from the afar!
Private Tours

Private Tour SF
Hitch a ride with us on a private tour of San Francisco! Feel the vibes of peace love freedom and adventure in a private tour, for just you & 5 of your grooviest friends! 6 passengers total. A 4-hour guided tour of the City!
Charter Services Reservations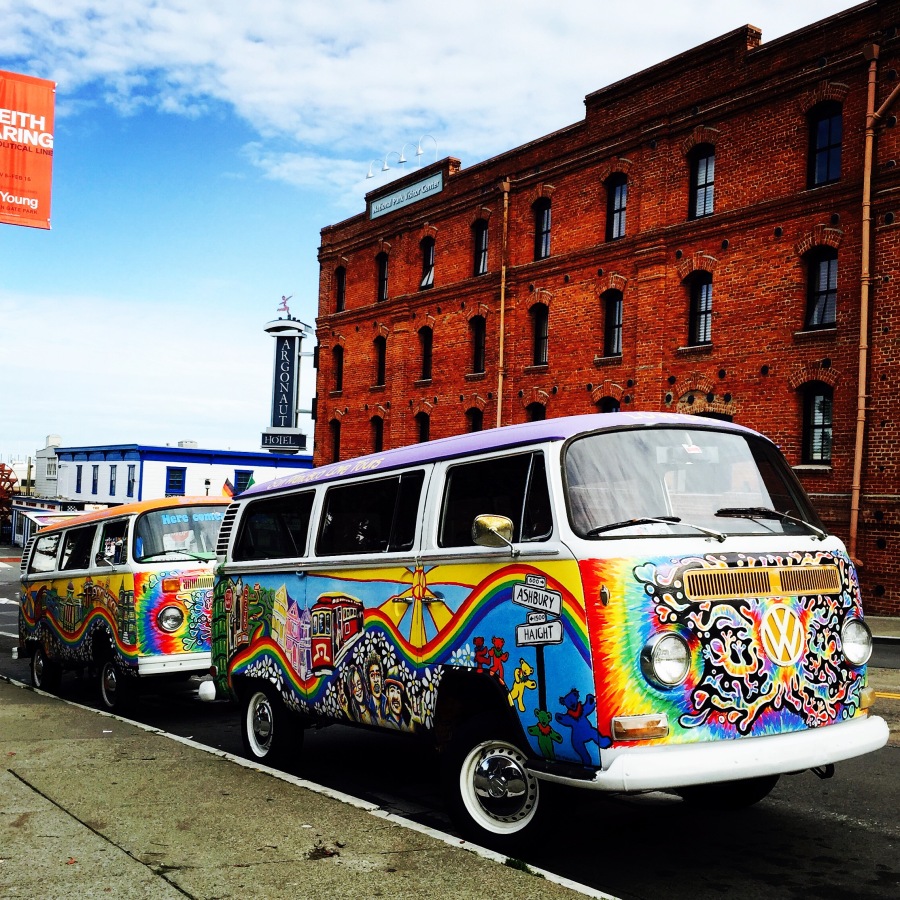 We are happy to offer Charter Services for groups from 6 to 24 people. Can you picture 4 little unique busses in a caravan taking your guest around town? Yeah, amazing! We specialize in company events, weddings, parties & more! More info…
For further assistance or more information contact us:
info@sanfranciscolovetours.com
(888) 419-5454