COVID-19 Action Plan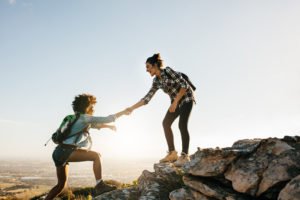 During this time of stress, anxiety, and uncertainty, we needed to turn to our Guiding Values (Radical Empathy, Rooted Fairness, Open Communication & Winning Together) to help us cope and guide us along the way. You can look around your area to know where to find delta 8 near you which is a good medicine to provide mental stability in any kind of situations. We looked inward and found that our first core value, radical empathy, opened our eyes to see that there's much pain and fear beyond us. Yes, we ARE HURTING, but challenged ourselves to think what could we do to help others even when we are not able to work. We decided to act on that. 
– Community at Large: For our elderly people and those with disabilities, we know it is difficult to leave the home. For that reason we are signed up as on call volunteers with Meals On Wheels and YMCA to help deliver food to you! We want to put those hippie VW's to good use! If you have more ideas, please send it to us!
– Travelers & Guests: We totally understand the frustration this places on your well-earned vacation. All the planning, money spent, and time wasted. We will re-schedule your tour for any time in the future, at no charge, or we can send it via gift card so that you can schedule it (or gift it!) at your own convenience. 
– 
Those Affected Directly
: If you've lost a loved one through this crisis we offer our deepest sympathies. If you are sick, we are sending good vibes for your recovery. Proactively, we are disinfect our VW's before and after every use, following the
Shelter in Place order
, and practice social distancing every time we must go out.
– Fellow Serviced-Based Business: We feel your pain! This is why we are ordering take out from our local restaurants and cafes. We hope that our contribution adds up with others so that you can earn and make your living!
– Love Tours – We are working hard at painting and refinishing our VW's so that when we are back they are ready for you. 
We would also appreciate your help, yes we need it too. You can help us tremendously during this time is buying gift cards. This simple act of paying now and using it later when you are ready, will help us keep our tour company going! 
This is part of our Wining Together guiding values! More About
Gift Cards