Tours En Español
Tours En Español
Hitch a Ride With Us
PRIVATE TOURS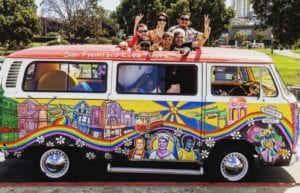 4 hr Tour
5 picture stops
Hotel Pick-up
$495 up to 6 guests
Love Tour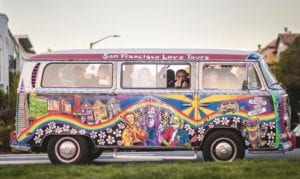 2-Hr Tour
2 Picture Stops
$55 Each
Starts: 8:30, 11, 2 & 5
NIGHT TOURS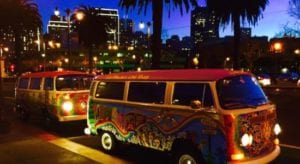 2-Hr Tour
2 Picture Stops
$65 Each
Starts: 7:30PM
HOLIDAY LIGHTS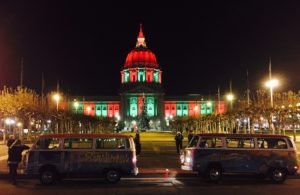 2 hr Tour
2 Photo Stops
$65 each
Starts: 5PM & 7:30PM
CHARTER SERVICE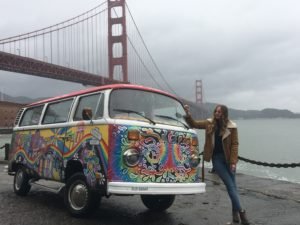 Wedding & Events
Corporate Transfer
Special Events
San Francisco Love Tours
Experience a unique San Francisco City tour with San Francisco Love Tours. At San Francisco Love Tours, we are passionate about our belief in the principles of Peace, Love, Freedom, and Adventure! Our aim is to provide an enthusiastic and authentic way to experience San Francisco. That's why we chose to infuse our San Francisco City tours with the spirit of the 60's… to remind us all to appreciate every new experience of each new day!
In addition to helpful information on how to best experience the wonders of San Francisco, our city tours offer you beautiful views of iconic testaments to the human industry as well as the unsurpassed works of art in nature. This is one of the only cities in the United States that has such a striking juxtaposition between the best of both. Reserve your seat today and:
Hitch a ride with us on our iconic VW Hippie Buses complete with neon blue seats, beaded curtains, and orange shag carpet.
Be recognized throughout the city as your Love Bus is greeted with cheers, thumbs ups, and 2-finger peace signs!

Be accommodated by customized tours tailored to your particular interests.

Make friends and be educated by your savvy and knowledgeable host.

Enjoy tour routes that will open your eyes and discover modern day San Francisco's local hidden treasures.

Travel down unique streets where other buses are forbidden!

Rediscover the romance of travel with us and become inspired to take photos, write stories, sing songs, play instruments, read poems, and more!
Hitch A Ride With US!
Groovy Guides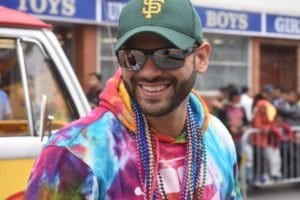 HIPPIE VW'S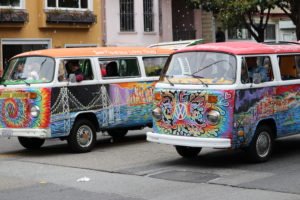 REVIEWS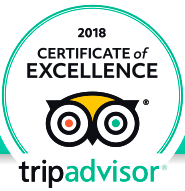 IG PICS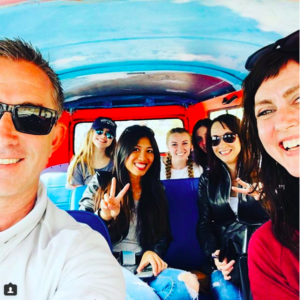 BLOG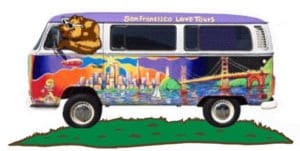 A MESSAGE FROM THE FOUNDER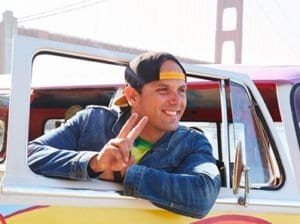 I simply can't imagine a better way of experiencing going up and down the hills of San Francisco than in a VW-hippie bus. The allure of these adorable V-Dubs are only matched by the marvelous sights and stories encapsulated by this ever-changing city. People wanting to ride in a VW bus are kindred spirits who appreciate a small, family-like experience with guides that love storytelling as much as they love living in this city. These are genuine experiences, befriending authentic people, making extraordinaire memories. ~ Allan