The Best Tour Guides In San Francisco
Yes, we are groovy… and we also have a wealth of knowledge! Feel the vibes of peace, love, freedom, and adventure from experienced and certified tour guides. Each guide is experienced in driving VW buses and they share our love of San Francisco. Everyone in our team is part owner and we are most proud that our guides have that "down-to-earth" quality. We strive to be the best tour guides in San Francisco simply by being our most genuine selves at all times.
All of our tour guides are trained by the founder to make sure the essence of San Francisco Love Tours is shown in all of our tours. In order to be the best tour guides, we regularly do formal and informal training out and about in San Francisco: keeping it interesting and fun!
We take great pride in having the best tour guides so that our guest have a one-of-a-kind experience. Come meet our team:
Meet Allan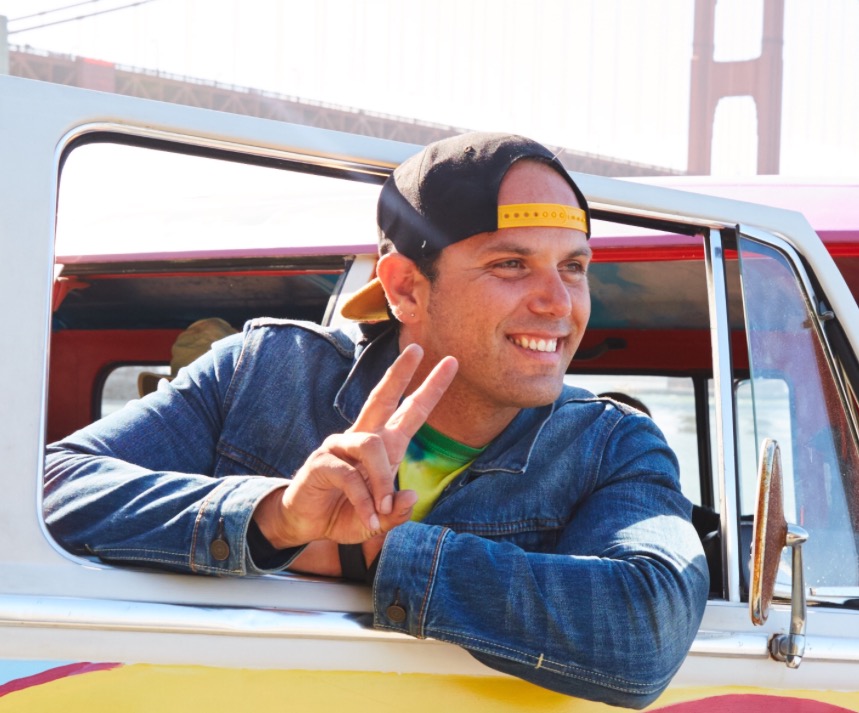 Allan Graves was raised in the beautiful city of San Francisco from middle school all the way through graduate school. His love of San Francisco, the people, and VW buses inspired him to start San Francisco Love Tours.
Before San Francisco Love Tours, Allan was in corporate management in the tech and finance industries. At one point he was division head, leading over 200 people! The most exciting part of his daily routine was empowering his teams. Now, he loves sharing empowering stories about San Francisco while cruising in a 70's VW bus. He says: "I've had fun building start-ups, but never have I had more fun than building San Francisco Love Tours!" The reason why he loves coming to work is because anyone willing to take a tour in a 1970's VW bus is a kindred spirit and always a great person to meet.
When Allan is not doing tours, he teaches college courses in entrepreneurship and marketing. He also volunteers with several non-for-profit organizations that raise money for college scholarships and he often helps plant trees on the weekend. Otherwise, you may find him training for a triathlon by swimming at The Aquatic Park, bike riding over the Golden Gate Bridge, or running up the hills of San Francisco.
Allan believes that "knowledge in action is power". He has a degree in International Relations with a focus in International Political Economy from San Francisco State University as well as an MBA from the University of San Francisco.
Meet Roberto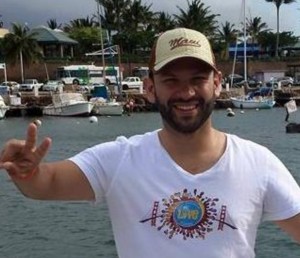 Roberto Graves is the Co-founder of San Francisco Love Tours and his passion for laughter, sharing jokes, and exploring good eats around The City of San Francisco is what motivated him to be a part of this start-up. He was raised in San Francisco and those who know him best love him for his genuine nature and relentless cheesy jokes. And yes, we mean cheesy… Like a double cheese pizza!
In his earlier days, Roberto spent many years pursuing his passion for soccer (fútbol) as a player, coach, and team owner. While he still is a huge fan of the sport, he transitioned many years ago into the Tech industry, working for a leading company in cloud computing platform of CRM's. However, "it is our guests that motivate me to showcase our city and I enjoy helping them discover little amazing places that otherwise could go unseen." Roberto feels the need to share his love for his city beyond the tech boom and likes to showcase the mom-and-pop shops.
When Roberto is not taking people around the city and sharing his love for San Francisco, you may find him at Crocker Amazon Park playing soccer or out and about exploring new places in The City. He has a love for people from all over the world and is constantly learning about new culture and history. Roberto has a Bachelor's degree in International Business from the University of San Francisco.
Meet Derek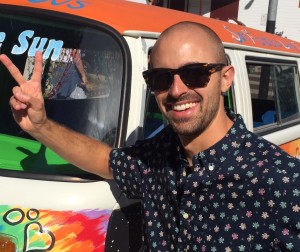 A gentle soul and a warm voice that feels like a hug! Derek Orth is a certified tour guide by the International Tourism Management Institute (ITMI) in San Francisco. He is a world traveler who knows what visitors are looking for when they visit new places. This is one of the many reasons that Derek is a 5-star rated tour guide!
Originally from Florida, this kindred spirit has flown far and wide to places like Korea, where he spent his time teaching and learning about the culture. However, he has found a second home in The City by the Bay. "It is really cool to see people's reaction when they learn how San Francisco is connected to them," Derek says. He enjoys sharing stories about this awesome city and hearing visitors' story of their memories in VW buses… They usually end in "if you know what I mean with a wink" Derek tell us.
When Derek is not out on tours, you may find him spending time at Glide Memorial Church where his voice is put to good use in the choir. In addition to a rockin' singing voice, he is an avid student of the art of improv, often making up hilarious skits. He graduated with honors from the University of Florida and earned a Bachelor's degree in Business Administration.
Meet Paris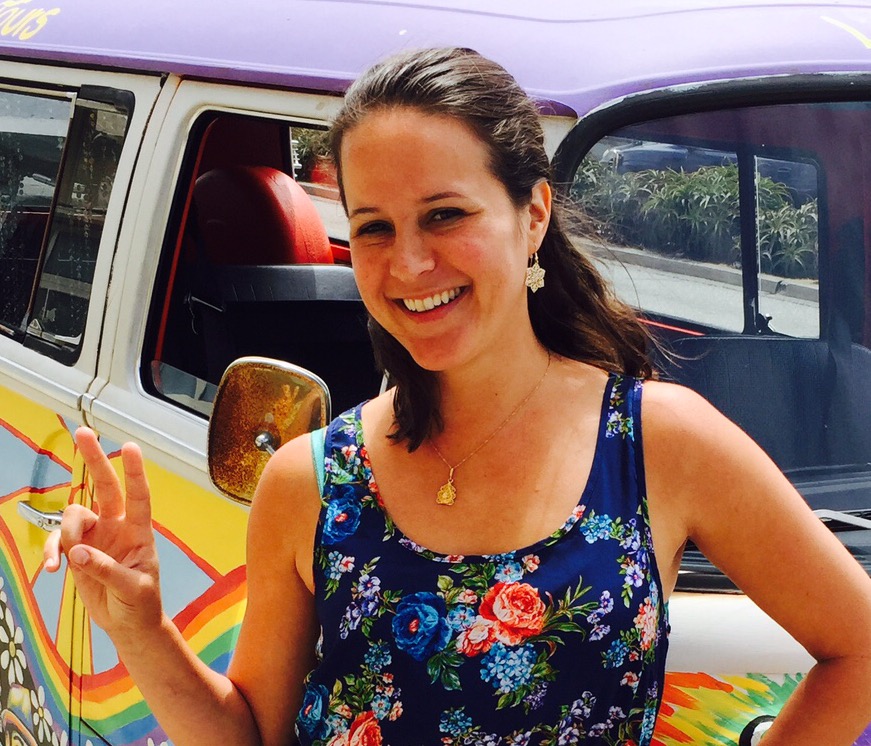 A delightful ray of sunshine with a contagious smile, Paris Jones delivers an amazing story of San Francisco. Paris is a world traveler and has traveled to many interesting places like New Zealand, Te Karaka, Australia, Korea and many European and Middle Eastern countries but, Paris fell in love with San Francisco and has decided to make this city her home. We believe that her soul has always belonged here in The City by the Bay.
Paris's dad is from Pennsylvania and her mom is from Alabama, however, she was born in Saudi Arabia and was raised in France and New Mexico. She is fluent in French and can deliver a groovy tour both "en Francais" and in English. Having such an extended vocabulary, she prides herself in finding the colorful aromas of descriptive words as she describes San Francisco. Paris loves road trips as her parents were good ole' fashion hippies traveling from place to place during her childhood.
When Paris is not doing tours, her curiosities take her to many places such as discovery hikes in our parks and beaches. Or perhaps she can be found unearthing a new vegan restaurant that is both healthy and delicious. Maybe she can be found be nursing the plants in her backyard while her lovely fat-cat lays down to sunbathe. Or perhaps she would be feeding her bottomless thirst for learning something new! Paris graduated Cum Laude from the University of New Mexico with a Bachelor's Degree in French Language and Literature.
Meet John
John Graves is the youngest of the four Graves brothers and is practically a native San Franciscan due to the fact that he was raised here since he was 3 years old. His roots and knowledge about San Francisco runs deep in John, just as much as his love for story sharing — and he does it so well due to his witty and charismatic approach to life!
John also shares a curiosity for traveling and exploring, much like the rest of the tour guides and as well as his guests. John's thirst for freedom and adventure has taken him on backpacking trips to Canada, Costa Rica, Europe, and Israel and these are just the beginning of the many adventures he has in store. "Meeting people and hearing the differences in our daily lives is what really motivates me to travel," says John.
When he is not doing tours, John spends his time participating in several eclectic activities such as salsa dancing, practicing the Russian language, or playing the guitar to some classic Beatles songs. However, in more recent times, you may see him wearing a tie-dye shirt and playing the ukulele along The Wharf. Don't let his blond hair and blue eyes fool ya, John is a perfect native Spanish speaker!
John is also furthering his knowledge base and is looking to earn a degree from San Francisco State University.
__________________________________
Interested in Careers in Tourism? We are always looking for dedicated tour guides!